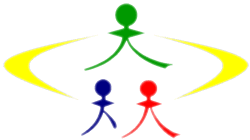 To uphold the integrity of and strengthen consumers' confidence in auctioning on the Internet, Hong Kong Customs in collaboration with e-Bay have implemented the "E-auctioning with Integrity" Scheme. Various intellectual rights owners have also participated in the Scheme.
Under the Scheme, the auction site operator has agreed to step up the screening mechanism of auctioned goods. IPR owners will report suspected cases to Customs for investigation and the auction sites for removal. Linking icons to this website will also be put up on the auction sites to educate the general public.
Customs appeals to all auctioneers to respect intellectual property rights and ensure that the auctioned items are genuine. Selling infringing goods at auction sites is a criminal offence which cannot evade Customs' detection. By using advanced software, the Anti-Internet-Piracy Team of Customs can monitor illegal activities on the Internet, identify the infringers and bring them to justice. Internet users should avoid being misled into buying pirated or counterfeit goods resulting in monetary loss.
Under the Copyright Ordinance, anyone who is found in possession of an infringing article for commercial purpose is liable to prosecution. The maximum penalty is four-year imprisonment and a fine of $50,000 per infringing article.
Customs will not tolerate any kind of infringement activities. Any person, regardless of age and background, will be prosecuted if he commits an offence. Do not risk your future by participating in these illegal activities.