Youth Ambassadors
Cooperating Online Protecting Creativity
---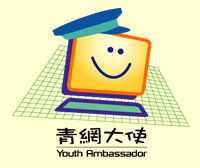 Suppressing IPR infringing activities cannot be done by enforcement alone. Illicit trade continues as long as demand for pirated and counterfeit goods exists. Promotion of civic education to raise public awareness of and respect for IPR protection is equally important.

In collaboration with 14 local youth uniformed groups (YUGs) and the IPR sector, the C&ED has run the "Youth Ambassador Against Internet Piracy Scheme" (YAS) since its first launch in 2006. Over 250 000 members of the YUGs have joined the scheme to promote a sense of respect for copyrighted works among young people.

The scheme enables local youngsters to have direct participation in fighting internet piracy and allows them to cultivate the sense of respecting others' IPR at a young age.

YAS is also supported by representatives from 6 copyright owners, which represent most of the copyright works ranging from foreign and local movies, TV series, MTVs and local comics.

C&ED has set up a web page and a report mechanism under the website of the Intellectual Property Rights Protection Alliance (http://www.iprpa.org). Each organization joining the scheme will be assigned a unique logon password, which allows its own members to logon the web page and report details of illegal BT file-sharing activities found on local discussion forums. Upon receiving the information, C&ED will scan the data and pass them immediately to respective copyright representatives, whom will then ascertain the validity of the information and notify corresponding webmasters of the discussion forums to take appropriate actions, such as deleting the alleged messages with BT torrent files from their sites.

The launching ceremony of the scheme was held together with the re-launch of IPD's "I Pledge" Campaign on 19 July 2006. Around 2,000 youth members attended the grand ceremony officiated by senior government officials, heads of the copyright owners and youth uniformed groups as well as some famous artists. To facilitate implementation of the scheme, C&ED has provided training to some trainers of the youth uniformed groups so that they will, in phases, train up members of their own organizations.

Since July 2019, the coverage of the YAS has been enlarged from 13 to 14 YUGs with the participation of the Hong Kong Army Cadets Association. With the continuous development of YAS, protection awareness of IPR can further cover youth ambassadors' family, friends, classmates and to the society.